Amy was great helping to plan our first trip to Japan. We had been out of the country before but were overwhelmed to figure out Japan as the culture is so very different than ours. Because Amy had lived in Japan, she was a wealth of information. We had no idea which cities we should visit and how long to stay at each. She shared the best things to do in each city and helped us calculate how long to stay in each spot as well as the best order for itinerary. She also took into account what our teenager would enjoy while we were there. We knew we would be there for the cherry blossoms and she made sure we knew the best picture spots in each area that we visited. Our pictures are fantastic!! Thanks to Amy our Japan trip was a successful balance of all we wanted to see and do and working with Amy made what seemed like such a daunting planning task so doable. Can't wait to return to Japan!
Gass Family, Yorba Linda, CA
Thank you Amy for arranging our amazing European Adventure! Every part of our vacation was designed with our family in mind: From booking non-stop flights to each destination, to selecting family friendly hotels and cars. We especially loved our hotel in Helsinki where they gave the kids welcome activity kits, bubble bath and complimentary mocktails. Your inclusion of a scavenger hunt at Musee d'Orsay and a macaroon baking class in Paris made this a vacation our girls will remember forever.
Thank you! Jamey & Joel Pugh. Scottsdale, Arizona.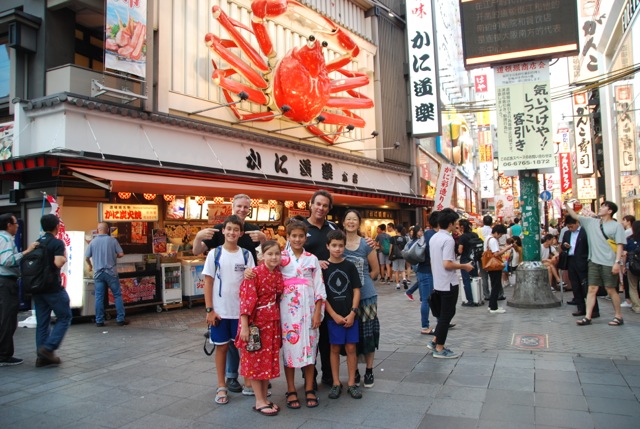 I wasn't sure if I could plan and manage a trip to Japan with a family of 5 but Amy helped me to find just the right blend of activities and hidden gems tucked away in the cities of Japan to keep everybody happy. From restaurants to baseball games and everything in between such an amazing adventure with lasting memories! Domo Arigatou Amy! — Sheila Griffin, Long Beach, CA
Thank you Epic Away Travel! We wanted a European river cruise and Amy found the perfect cruise for us. Amy said Avalon Waterways is family friendly, and they certainly were. My 10-year old daughter found a friend her age on board. Epic Away also helped us find the right extra tours and hotels, pre and post cruise, and we also got low cost airfare.
Here we are in "Little Venice," the village of Colmar, France, on our "Romantic Rhine" cruise. The Hofer Family, Newport Beach, CA.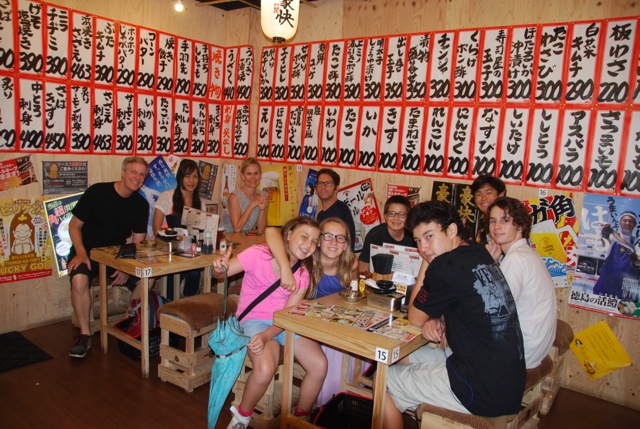 Amy planned our visit to Kyoto and Osaka and it was perfect. We hiked to a waterfall, walked through a thousand red torii gates, ate amazing local food and visited an owl cafe. Here we are ordering kushi katsu for the first time. My kids had the best time! Thank you!
Bob & Maryann Thomson, Costa Mesa, CA
Amy was instrumental in researching and planning our wonderful trip down the Rhine River. With several variables in the mix, Amy spent countless hours to ensure our multi-generational family vacation was a success. Her ability to navigate the differences between river cruise lines as well as locate a special student airfare for one of my sons demonstrated her strong planning skills which set her apart from others. Amy delivered great customer service, followed up on all requests made by family members and truly showed us how much she cared about making our European vacay wonderful! Thank you! — Beth & Eric Aust, Newport Beach, CA.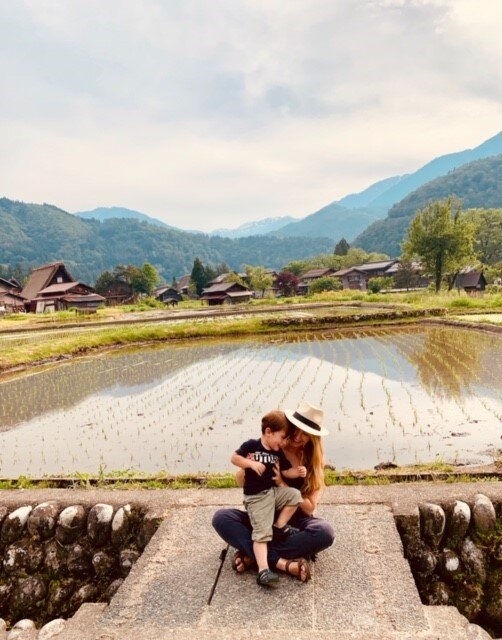 Words cannot express the gratitude we have for Amy at Epic Away Travel. Our experience with Amy and her company took all the work and stress off of us and let us focus on enjoying the planning process for our first trip abroad with our toddler. Amy took the time to listen to us in order to understand what we wanted to gain from this trip and she was extremely flexible even when we changed the itinerary multiple times. Amy always had patience with us and did everything to help ensure the trip was exactly what we wanted.
This was our second trip to Japan, (our first was without the help of a travel expert) and this was such a better experience for us due to Amy's knowledge of the country. Epic Away Travel booked excursions, hotels, and events for us that we would have never known about if it were not for Amy's expertise. We cannot thank Epic Away Travel enough for creating such a meaningful trip for us… one that we will never forget.
Alyssa & John Kap, Seattle, Washington
Making Epic Memories and Happy Travelers