Amy was great helping to plan our first trip to Japan. We had been out of the country before but were overwhelmed to figure out Japan as the culture is so very different than ours. Because Amy had lived in Japan, she was a wealth of information. We had no idea which cities we should visit and how long to stay at each. She shared the best things to do in each city and helped us calculate how long to stay in each spot as well as the best order for itinerary. She also took into account what our teenager would enjoy while we were there. We knew we would be there for the cherry blossoms and she made sure we knew the best picture spots in each area that we visited. Our pictures are fantastic!! Thanks to Amy our Japan trip was a successful balance of all we wanted to see and do and working with Amy made what seemed like such a daunting planning task so doable. Can't wait to return to Japan!
Gass Family, Yorba Linda, CA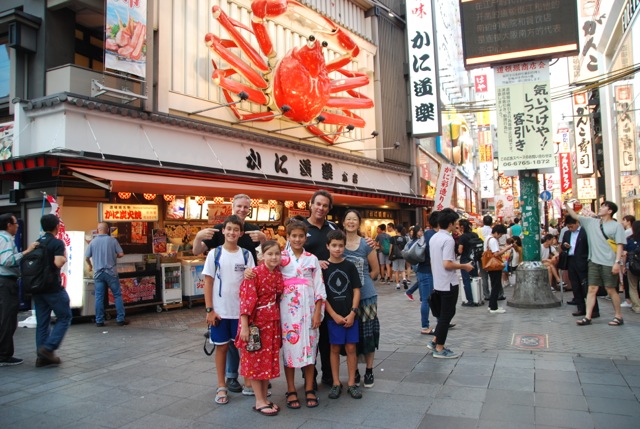 I wasn't sure if I could plan and manage a trip to Japan with a family of 5 but Amy helped me to find just the right blend of activities and hidden gems tucked away in the cities of Japan to keep everybody happy. From restaurants to baseball games and everything in between such an amazing adventure with lasting memories! Domo Arigatou Amy! — Sheila Griffin, Long Beach, CA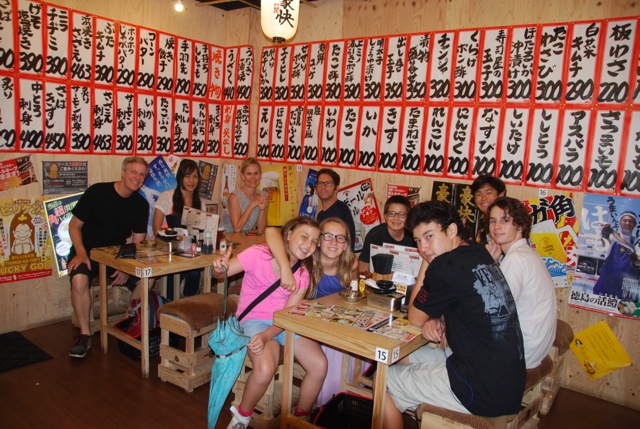 Amy planned our visit to Kyoto and Osaka and it was perfect. We hiked to a waterfall, walked through a thousand red torii gates, ate amazing local food and visited an owl cafe. Here we are ordering kushi katsu for the first time. My kids had the best time! Thank you!
Bob & Maryann Thomson, Costa Mesa, CA